Our Mission
In Alkaline Water Point, we provide practical advice and motivation to improve the water quality at home. From finding the topwater filtering systems to dealing with typical water problems – like hard water or unpleasant odors, our experts can help you understand which filter to choose and how to ensure you drink clean water.
We assist users in finding the info they require to purchase their first water filtering system, choose between water filters and conditioners or softeners for water and what portable solutions they can pick for an RV, and so on.
To achieve this, we make sure that professional writers provide every piece of content. All of our writers have solid experience and expertise in their topics. We fully believe in authenticity, diversity, and quality.
Our Review Process
Alkaline Water Point is committed to providing you with the most relevant and reliable information on water filters and portable equipment for water filtering.
Our reviews are written exclusively by professionals working in the field, and offer our most honest advice to you, the customer. We aim to save your time in researching products by providing the best data we can offer each review we write to be impartial and honest.
Why Trust Us?
At Alkaline Water Point, we are committed to perfection in all that we do. Before we release an article, we do our best to study and test every product on our own whenever we can.
But, when we review the entire house or under-counter filters, We do not have enough money to purchase every product. When this occurs, the review process follows in the following order:
We pick a specific class (e.g., whole-house water filter systems or whole-house water softeners for the home reverse osmosis water filters and so on).
We conduct thorough research on each product using all sources available, including consumer evaluations, YouTube video, and many other websites.
The study is complemented by the experiences of people who have utilized the product.
At this point, we choose the most effective products from the field, with a goal of the top 10; however, some products may have fewer or more systems, based on our research.
We provide a thorough article that outlines the advantages and disadvantages of each product, as along with a comprehensive buyers' guide as well as a FAQ page to aid you to determine the water filtration system that will work best for your unique circumstances.
How Do You Choose The Products?
Every product we feature in our buyer's guides has to pass through selection criteria. The selection process is always changing, but this is what we are doing right today:
We assemble reviews from customers to find out which water purification products are rated the highest.
Our experts review each of these items and pick ones they think are the best of their kind.
Then we move to more in-depth research and testing of the product.
How Do You Decide On Ratings?
In our buyer's guide and review articles, we frequently employ labels such as "best overall," "best rating," "best budget choice," and similar ratings. These labels reflect our personal opinions based on an overall assessment made with our expert. The scores are often based on:
Installation easy
Pros and cons  
General consumer opinions
Product quality
Water filtration quality
How Do You Test The Products?
To achieve our aim to provide you with the most effective advice possible, our specialists implement and utilize most of the water purification equipment we write about. Systems that are similar to each other are also compared when feasible. Our goal is to pick only the systems that satisfy particular consumer requirements.
The team at our company
Pardeep Kumar – Lead Water Geek ( Head Content Creator )
Alkalinewaterpoint.com was started by Pardeep Kumar, a water geek who loves playing in the water, with water, and on the water.
Pardeep stays on the cutting-edge research into water quality, playing with products and helping customers find the best solution for their requirements.
Jaidev Singh – Content Creator
A passionate health and wellness enthusiast, Jaidev has been writing for AlkalineWaterPoint.com since its humble beginnings.
He has a master's degree in Creative Writing and works along with Pardeep to study and analyze the latest developments in water quality.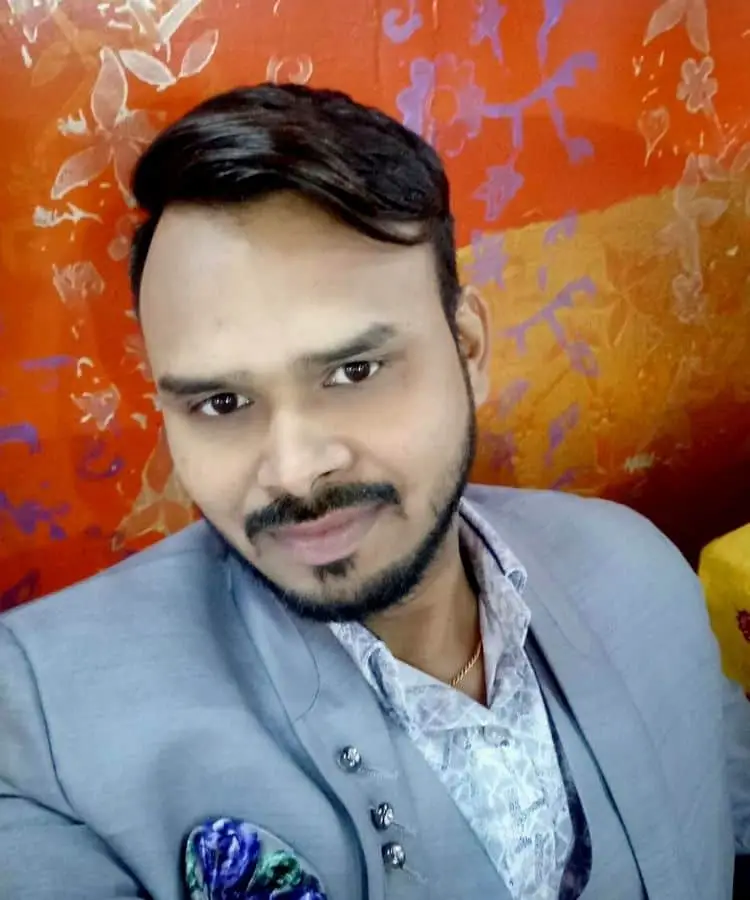 Advertising Policy  
At Alkaline Water Point, we don't and won't take on paid placements for our reviews and buyer's guides. We believe in honesty, and we will not accept any payments for positive reviews.
We are constantly reviewing and highlighting the latest water filtering technology. If you'd like us to rate and write an honest evaluation of the product you are selling, you can contact us. We have our contact details here.
Other Policies
We're here!
Thank you for spending some time out to go through our story and to get to know us! We strive to provide the most accurate information we can in every piece of content that we create. If you do have any concerns, reach out to us.
Know More about AlkalineWaterPoint.com